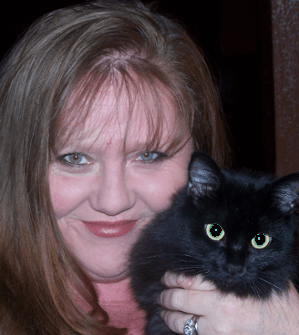 Welcome!
Hi! JR here. This quality PLR pack provides in depth and essential information about an important health topic. All content is written with authority and full of highly useful and detailed information to impress your target audience. And, with all you get for a super low price, it's truly a no-brainer!
To Your Success!
WRITING SAMPLES FROM PACK
There may be some yet unknown genetic reasons why some people get fibromyalgia and others do not. It is known to run in families although it does not appear that there is a single gene involved in getting fibromyalgia. Genetic mutations have not yet been discovered but may play a role in developing the disease. According to the National Institute of Arthritis, Musculoskeletal, and Skin diseases, there may be genes in the human genome that regulate the ways the body handles pain. Those who have fibromyalgia may have inherited genes that result in an exaggerated response to pain in situations that another individual would not find painful.

Because fibromyalgia can develop following an infection, it has been speculated that certain types of infections make fibromyalgia worse or trigger the onset of the disease in susceptible individuals. Chronic pain syndrome, also called CPS, is a common medical problem that challenges the best of doctors. It has a complex history and often it is unclear as to the cause of the pain. People with chronic pain syndrome tend not to respond very well to medical therapy.
How You Can Use This Content
Edit As You Wish ♦♦ Brand the eBook & Sell It As Your Own ♦♦ Use It To Build Newsletter Lists
Turn It Into Countless Reports ♦♦ Use It To Promote Existing Sites
Use It To Build New Sites ♦♦ Turn The Content Into More eBooks
♦♦ Use It For Podcasts ♦♦ Use It To Promote Sites ♦♦ Make Money With Affiliate Programs...
The Possibilities Are Endless!
This Package Is Truly A No Brainer!
Just One Of The Videos or Even Infographics
Will Cost You More Than 5X What This Whole Pack Costs!
AND
You Are Getting 4 Videos, 3 eBooks, Sales Materials
Plus
A Sales Video, 3 Infographics, 16 Quality Articles, Tons Of Images and Much Much More!
THE MANY HOURS OF
research and writing time or money in outsourcing savings is priceless!
IMPRESS YOUR AUDIENCE WITH AUTHORITATIVE CONTENT DONE FOR YOU!
MOST EVERYTHING IS EDITABLE SO THE USAGE AND BRANDING OPTIONS ARE LIMITED!

Price Rises Every 5 Sales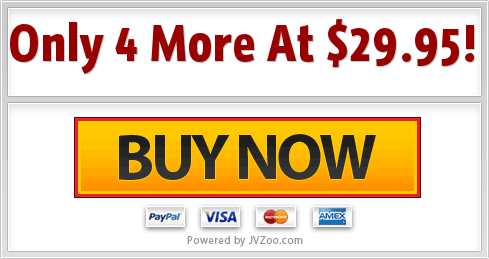 You'll be directed from PayPal to JVZoo "Access Your Purchase" For
Immediate Product Download, Day or Night, Even At 2AM.
---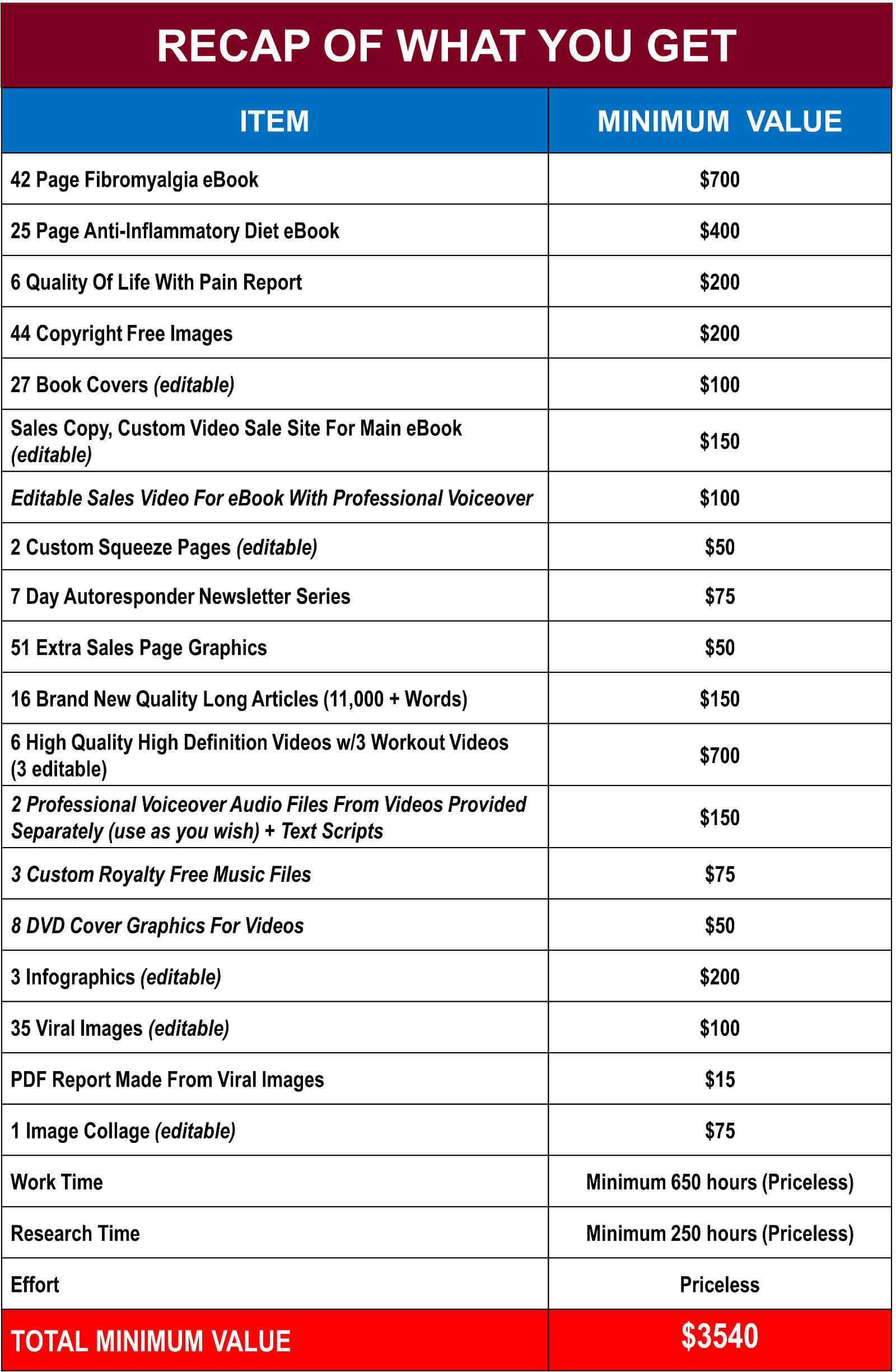 That's 200 + Pieces Of High Quality Content At A Fraction Of Its Value!
Price Rises Every 5 Sales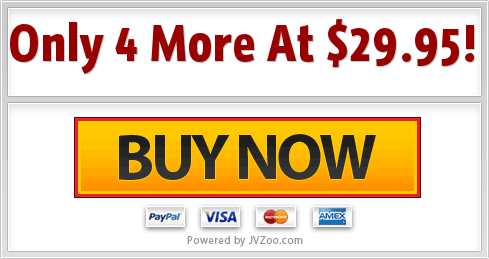 Product is delivered right after payment day or night, even if it's 2AM, once your purchase is complete you will be
redirected to the JVZOO "ACCESS YOUR PURCHASE" member area and you will receive a receipt to the email you used at checkout.
21 Ways To Use This Content
1. Brand the eBooks as your own and sell them.
2. Brand as your own and impress your clients, and audience.
3. Build your lists and give elements as bonuses to subscribers.
4. Send the information in newsletters.
5. Monetize with your affiliate links and make killer commissions.
6. Use slideshows, videos and PDF files for site promotion on Slideshare, Scrbd, DocStoc etc...
7. Create webinars.
8. Turn articles into an eBook and sell it or give it away.
9. Create an entire site with all the content or mix it up to create loads of unique content.
10. Create many unique slideshows to post on your sites and/or use for promotion to get traffic for your sites.
11. Turn the PLR into videos, post on your sites, or for promotion on Vimeo, Youtube, etc.
12. Convert the PLR to audio.
13. Use the information to create podcasts.
14. Make it into special reports.
15. Use on Facebook and Twitter.
16. Add it to an existing related product.
17. Give reports or eBooks as a bonus when someone makes a purchase with your affiliate link.
18. Create blogs with it.
19. Use infographics to build links, and for site users.
20. Use it on your sites, create many posts or giant authority posts.
21. Use audio voiceover files to create podcasts, or make more videos.
Frequently Asked Questions
What Are The Usage And License Rights?
LICENSE DETAILS
[YES] Can be edited in any way.
[YES] Can be branded and sold ONLY with personal rights BUT not as an entire package. For example, you can sell the eBook with personal use rights.
[YES] Can give away parts for free to your lists, subscribers or use as bonuses (with personal use rights).
[YES] Can put your name as the author.
[YES] Can be used as eCourse and webinar material.
[YES] Can be published on your websites and blogs.
[YES] Can be added to membership sites for personal information uses.
[YES] Can be packaged with other personal use products.
[YES] Can be used on article marketing sites, i.e. Ezine Articles.
[YES] Can be translated to other languages.
[NO] Cannot resell the pack in its entirety.
[NO] Cannot give, sell or pass any of the Editable Source Files to others.
[NO] Cannot use my name as author.
[NO] Cannot sell or give away Resale Rights, Master Resale Rights or Private Label Rights. [NO] Cannot be offered on any sites that sell or giveaway PLR/MRR products, or auction websites with Resale, Master Resale Rights Or Private Label Rights.
What Is PLR?
PLR stands for Private Label Rights. It is a license for various types of content that allows buyers
to legally edit, publish and sell (within license parameters) the content as their own.
Why not hire a writer and designers to create all this content exclusively for me?
You could, but it would cost a fortune. If you were to hire a decent ghostwriter the main eBook alone would
cost you at least $480 because that is the very low end of what ghostwriters charge at $10 per page.
A high quality article of 500 words runs about $25. Videos and infographics cost hundreds of dollars to outsource.
PLR also saves you a lot of time in research and work effort should you want to create the content yourself.
Since you can edit, brand and make the content your own you save hundreds
of dollars and a lot of time and effort and get high quality content.
Are The Images Copyright Free?
Yes, all images are 100% copyright free even for commercial use.
This is a digital product and no refunds will be given
Price Rises Every 5 Sales