Description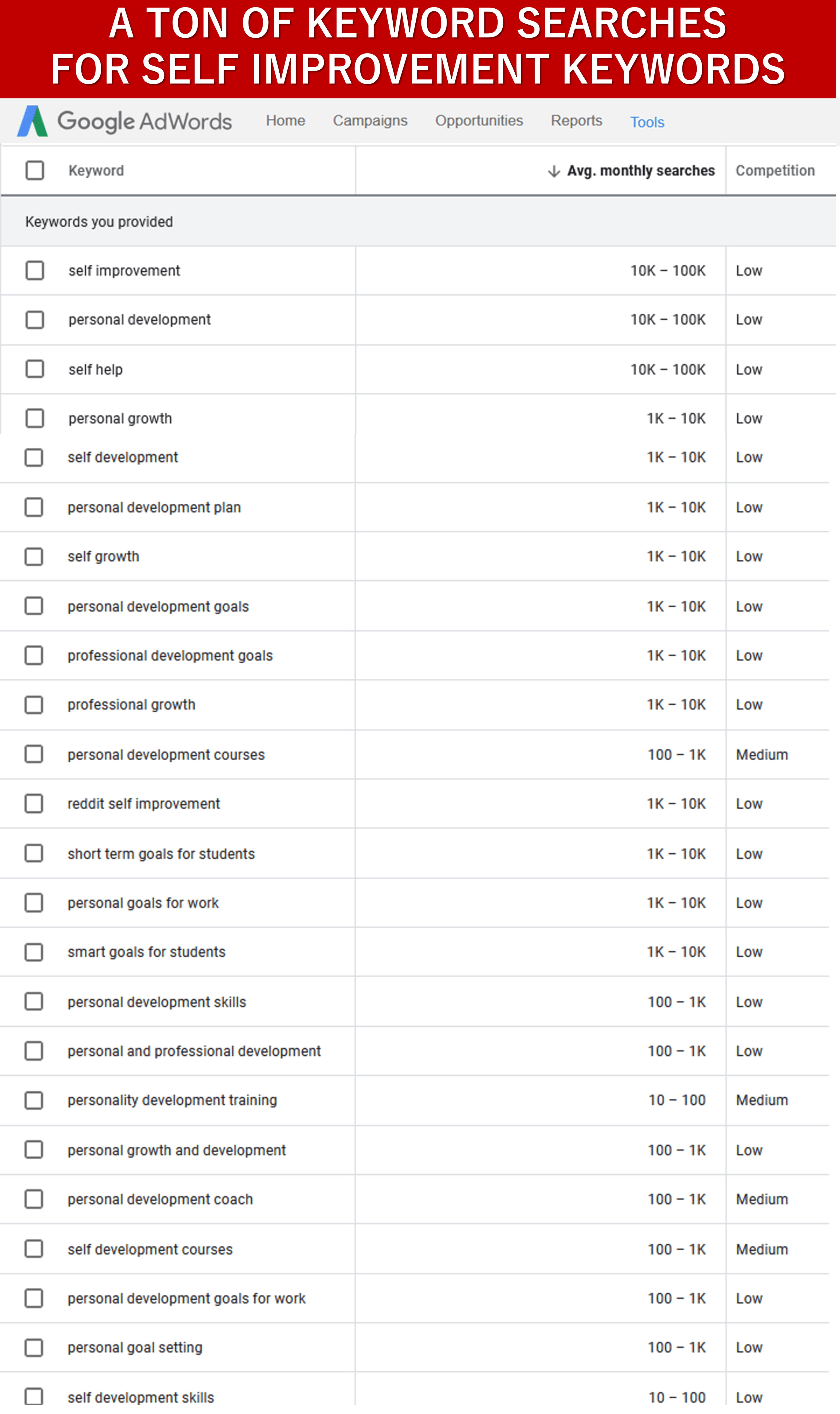 PROVIDE YOUR AUDIENCE WITH KEY
INFORMATION FOR SELF-IMPROVEMENT
All the research and hard work has been
done for you to reach this massive audience!
including a ton of DIVERSE CONTENT and many
EDITABLE SOURCE FILES
SO YOU CAN USE IT IN UNLIMITED WAYS
---
SKIP THE HARD WORK, MASSIVE COSTS AND THE MANY
HOURS IT WOULD TAKE TO CREATE THIS CONTENT YOURSELF!
Edit and Brand As You Wish ♦ Sell the eBooks ♦ Build Your Lists
Mix It Up To Create Loads of Content ♦ Create Webinars ♦ Build Sites
Use In Newsletters ♦ Video Marketing ♦ Use On Affiliate Sites ♦ Use To Promote Sites…
Grab PLR Rights To DONE FOR YOU Content
WHAT YOU GET IN THIS PLR BUNDLE

"HOW TO USE PLR" TRAINING AND LOTS OF IDEAS

---
VIDEO DEMO
Note: Samples are shortened, you will get full videos without watermarks.
---
YOUR BONUSES
High Quality Content From My PLR Store

BONUS VIDEO DEMO
Note:
You will get full un-watermarked versions.
THIS PACKAGE PROVIDES EVERYTHING
YOU NEED TO BE USEFUL TO YOUR AUDIENCE
Just One Of The Videos
Will Cost You More Than 5X What This Whole Pack Costs!
AND
You Are Getting 1 Video, eBook, 2 Reports, Mindmap,
Sales Materials, Bonuses Plus…
25 New Articles, Newsletters and Much More
More Than 47,000 Words Of Written Content
The Many Hours Of research and writing time
and money in outsourcing savings is priceless!
---
$65.00Add to cart
RECAP OF EVERYTHING YOU GET
ITEM
MINIMUM VALUE
28 Pg. eBook: Rituals In Support Of Personal Development
$3000
10 Pg. Report: 35 Rituals To Promote Your Personal Growth
$550
24 Pg. Report: The Psychology Of Rituals
$1100
Mindmap: Rituals For Personal Development
$200
Custom HTML Sales Page/Thank You Page with 1500 Word Sales Copy
$400
25 New High Quality Articles – 20,500 + Words
$1000
7 Day Newsletter Series: How Rituals Support Your Wellbeing
$250
3 Infographics (editable)
$450
Checklist: 30 Personal Development Rituals (editable)
$55
Checklist Graphic: 30 Personal Development Rituals Checklist (editable)
$100
HD Video: 5 Personal Development Rituals That Can Benefit You
$200
Professional Voiceover
$150
40 Tips/Tweets/Social Media Updates: PD Rituals
$75
2 Custom Squeeze Pages
$200
27 eBook Covers (editable)
$150
4 DVD eCover Graphics
$75
103 Extra Sales Graphics
$100
23 Copyright Free Images
$125
Bonus #1: 16 Pg. Report: Make An Emotional Connection To Your Dreams with eCovers and Custom Squeeze Page
$300
Bonus #2: 10 Quality Articles
$250
Bonus #3: Editable Infographic: 5 Ways Hope Can Heal You
$150
Bonus #4: Editable HD Video: Protect Your Mental And Emotional Health: Hope Is… with Pro Voiceover And eCovers
$350
WORK TIME
MINIMUM
1050 HOURS
RESEARCH TIME
MINIMUM
400 HOURS
EFFORT
PRICELESS
TOTAL MINIMUM VALUE
$9,230
$65.00Add to cart